Supervision application for the treatment of Parisian waste water
Duration | 3 months (2018)
Enrich the operator user experience  by reinforcing the ergonomics and interaction principles of the Parisien sewer treatment program (GAASPAR – Gestion Automatisée de l'Assainissement Parisien).
As part of a user centered approach I conducted many interviews to understand the operators scope of work and their daily routine.
Only then could we could co-create with them their future tool integrating the key insights I found :
. Increase the tranquility of supervisory officers.
. Save time for supervisory officers.
. Centralize the tools.
. Reduce the number of alarms and optimize their life cycle
. Help agents better search & navigate between different views of a site.
. Help agents better understand and manage the network.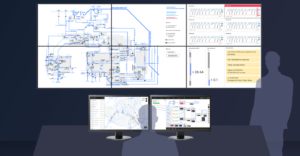 Supervisory operators use GAASPAR on a daily basis to ensure the safety of the Parisien sewermen on the regulated network.
"Our obsession is to protect the facilities, but we need to avoid flooding through the network" says Thierry Gaillot. "The water accumulates and goes up through the toilets of Parisians, so we must always be a pawn's move ahead of the level of the Seine."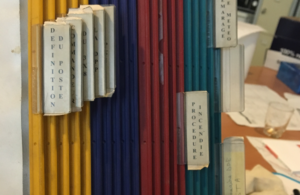 Succeeding a multitude of paper and digital tools, the reworked GAASPAR helps supervisors save time and allows them to focus on more value-added tasks.
By creating shortcuts and proposing the right content at the right time, decision-making by operators was made easier.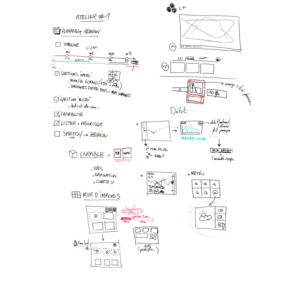 By placing users at the center of the design process, the adoption of the new tool amongst operators was eased. They now can use it with serenity, especially during critical moments.
It is the workshops with the stakeholders that made it possible to define an ergonomic and graphic charter describing the fundamental principles of the software: functional behaviors, information architecture of the menus, graphic charter…
Many prototypes of interfaces were made to respond to the variety of operating contexts and the criticality of operations.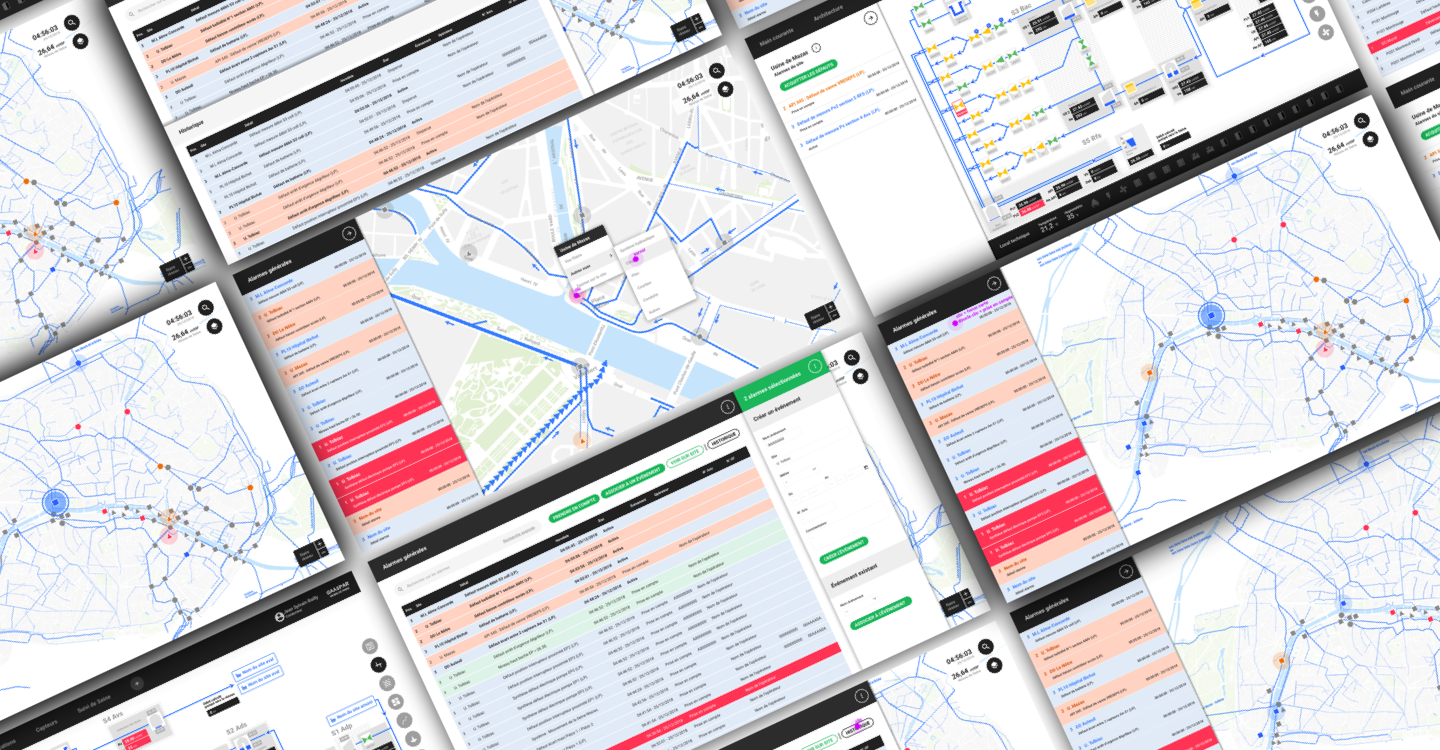 Courtesy to @Adrien Fournier for UI Design