Jabmo design sprint
Duration | 1 week (2018)
Jabmo is an online platform that sends ads to people. It's specificity is that it targets people with personalized messaged from one account to another (Account Based Marketing).
The main source of income comes from their account consultants who accompany clients in a made-to-measure approach: from defining targets to web campaign implementation. However, they wish to increase their second source of income from the  « off-the-shelf » online Jabmo.
Jabmo Product Owner contacted Use Design Team and, together with a marketing collegue, I organized a Design Sprint. Here is how things went on :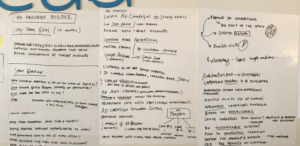 Monday Goal Definition
Define a Goal for our mission with stakeholders (CEO, Product Owner, Lead Developer, Marketing Manager) :
 «  Empower B2B Marketers to easily build, orchestrate, monitor & optimize  multi-channel programs that drive buyer engagement at target accounts».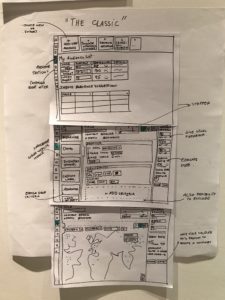 Tuesday Sketches
This day consisted in reviewing ideas collectively and in the afternoon each participant sketch what they think is the best solution.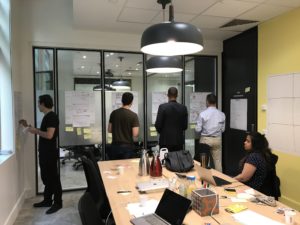 Wednesday decide
We decide which sketches are the most appropriate, pick out the best ones and weave them into a scenario that I would design the next day.
Thursday prototype
If you cannot make it fake it ! By designing 20 screens within one day we managed to build a clickable prototype that would be tested the next day by end customers.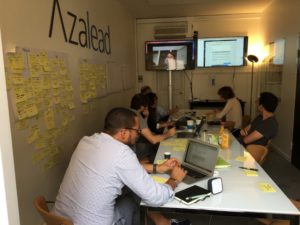 Friday test
My favorite part of the week. Is it so rewarding to see real people using your interface and getting feedback. We chose five users and I ran the test, at the same time rest of the team was in the next room prioritizing and defining quick-wins for the prototyping. On the spot we made a few design and wording fixes to obtain a finished product. Later, the end result for the product team was a massive buy in from clients.
Deliverable